Security, Risk &
Governance
iManage Threat Manager & Security Policy Manager
Organizations in legal, accounting, finance and other industries are facing new and sophisticated forms of security threats that require innovative technology to protect sensitive information. With rising customer demands and regulatory requirements, companies are also under pressure to secure and manage client information to a higher standard. iManage delivers need-to-know security, protects sensitive information from phishing and internal threats and supports ethical walls and client audit requests, all without burdening the user with additional steps and work. Using iManage, organizations work safer with products that govern and secure their critical information.
Videos
iManage Security Policy Manager
iManage Threat Manager
Leverage machine learning to improve threat detection – an advanced solution to meet the needs of CIOs, CSOs and compliance personnel to protect data from external and internal threats
iManage Threat Manager is designed to meet the needs of CIOs, CSOs and compliance o icers looking for advanced solutions to protect sensitive data. Threat Manager, leverages historical and contextual information in the iManage system to provide faster identification of both external and internal threats, and avoids pitfalls such as "false positives" that plague many other approaches. iManage Threat Manager delivers threat detection, monitoring, investigative capabilities, alerts and reporting to protect sensitive information in your iManage system 24/7 across any device, anywhere.
With historical and contextual information in the iManage system, you can identify external and internal threats faster, while avoiding the trap of false positives and other methods. Provides threat detection, monitoring, investigation, alerting, and reporting capabilities to continuously protect sensitive information in iManage 24/7 on any device, anytime, anywhere.
iManage Threat Manager uses state-of-the-art machine learning to understand the unique context of professional operations for the highest value data: practice areas, customers and projects. For example, access without a time charge, or access to expertise outside the case. iManage Threat Manager provides 24/7 continuous threat protection that can be discovered and removed as soon as a threat occurs.

    Comply with client regulations


    Detect threats with the highest levels of accuracy


    Comprehensive investigative tools, reports and process automation reduce the time and effort to neutralize a threat


    Easy to deploy, support and integrate with -available on the cloud or as an appliance (on premises)


    24/7 Continuous threat protection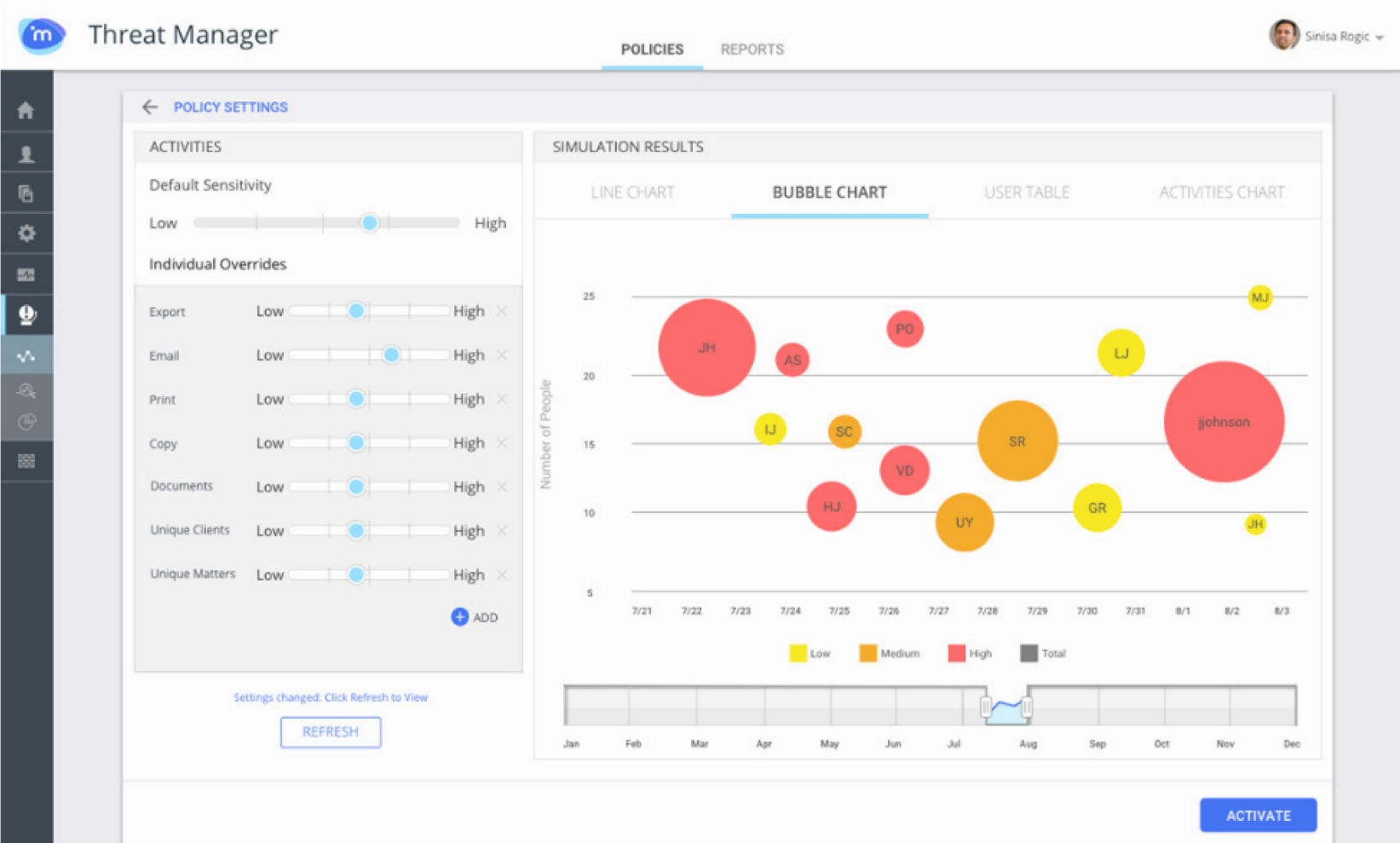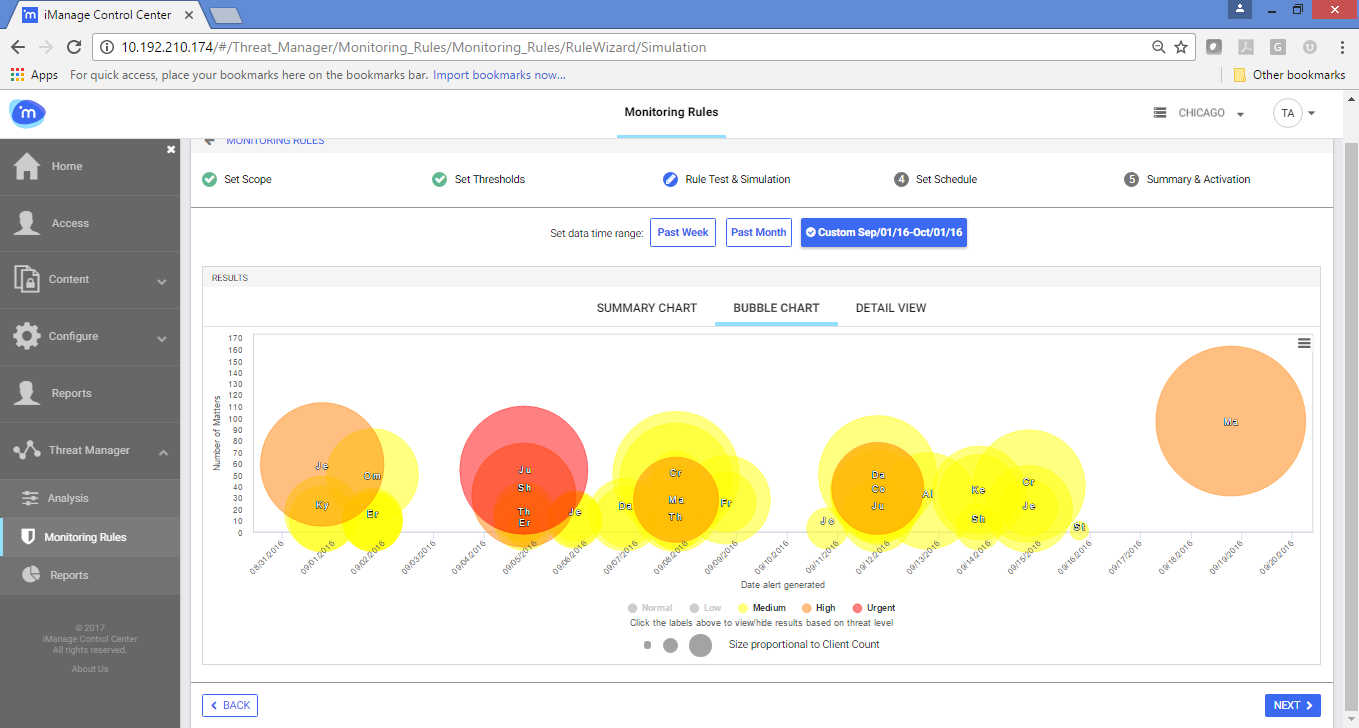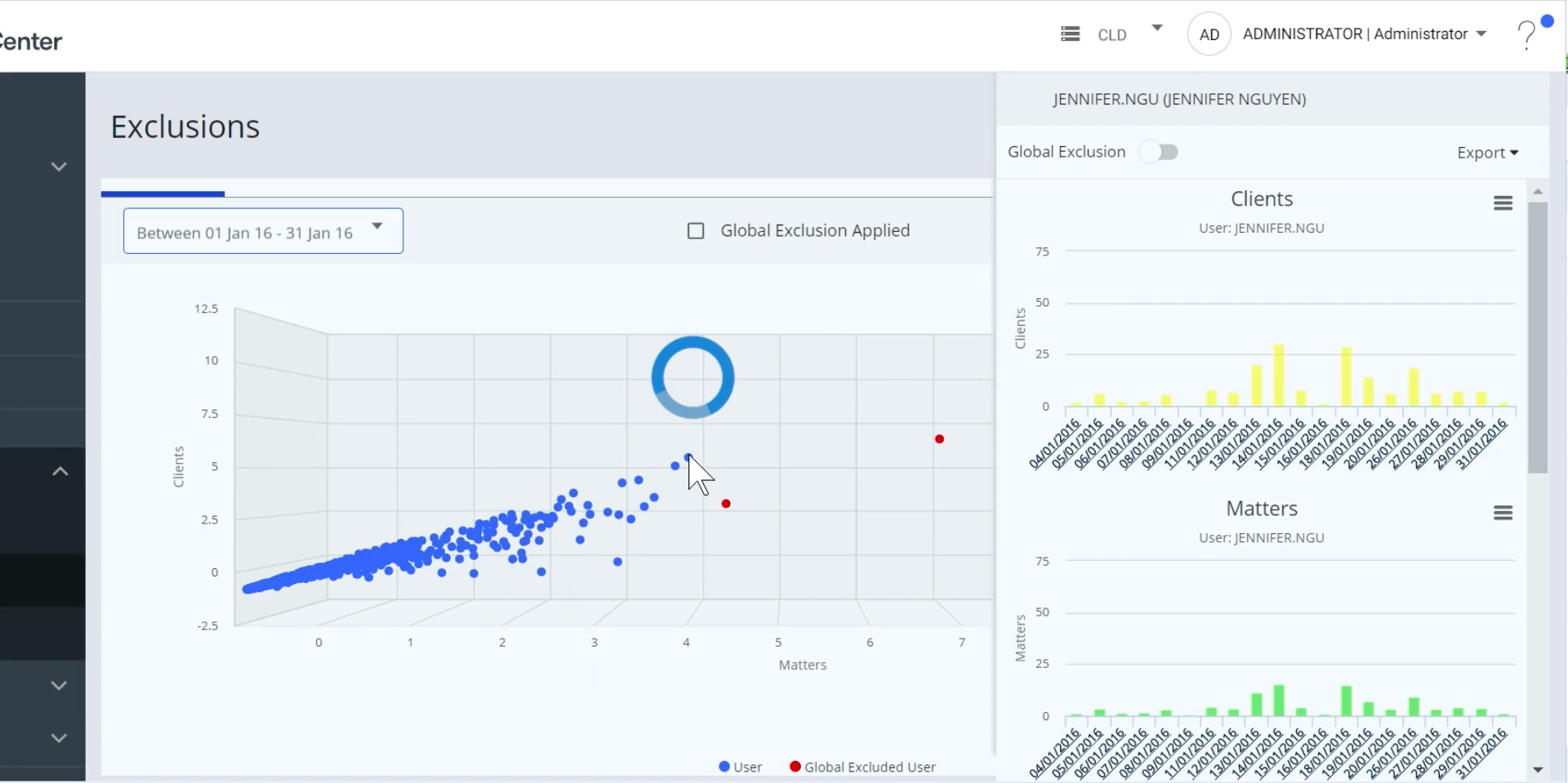 Key Benefits
1
Detect sophisticated threats from internal or external actors
2
Reduce the risk of data breaches
3
Accelerate time to investigate
fraudulent behavior
4
Reduce false positives, ensuring that precious resources are spent on the alerts that are most likely to be fraudulent
iManage Security Policy Manager
Global Security Policy Management for Today's Security Challenges
Securing sensitive content on a need-to-know basis and segmenting other content appropriately within the firm are critical parts of any strategy to limit the exposure and reputational damage that a breach can bring. A new approach to data security is needed and with it so ware that can handle the volume and complexity of security policies is required.
iManage Security Policy Manager meets modern security challenges with no impact to firm productivity. Security Policy Manager allows you to manage your global security policies, including ethical walls and barriers, at scale to meet today's increasing client demands. Security Policy Manager delivers data protection without inconveniencing professionals by getting in the way of how they want to work.
As a product for the delivery of Ethical Walls, enabling users to move away from relevant content and realizing the lawsuits that could not be filed, document access rights and billing activities can be used to automatically exclude users from home projects. Allow the law firm to pick up customers and homes at the same time.

    Instant protection with no-refiling or re-indexing of Work content


    Secure sensitive data to those who need-to-know


    Segment data in multiple ways


    Modern intuitive user experience


    Multiple security policy types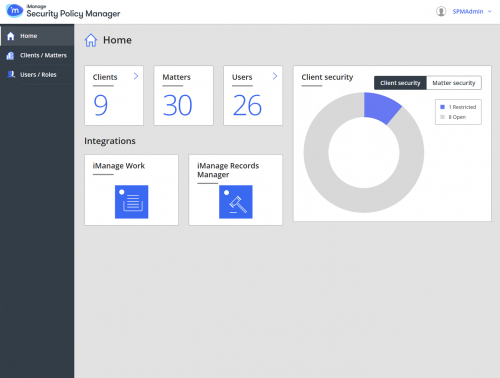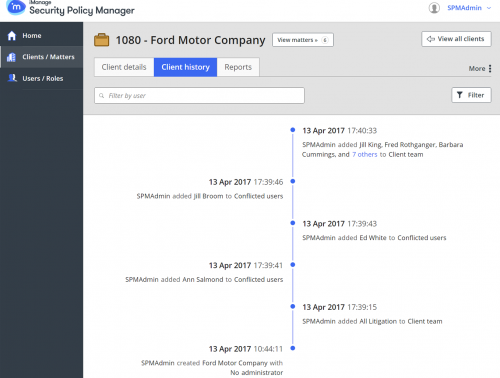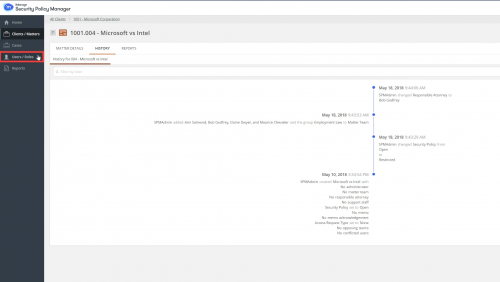 Key Features
1
Protection of content in iManage and non-iManage repositories
2
Intuitive, role based UI design runs on any browser and any device
3
Cloud or on-premises deployment options
4
Advanced notifications, timeline and audit capability
5
Role based dashboards for administrators/owners and end users
Key Benefits
1
Implement need-to-know security enforcement at scale
2
Reduce system load with no performance overhead when security policies are created and no re-indexing of iManage Work content when security policies are created, adjusted or removed
3
Improve productivity and increase scalability with delegation of access management
4
Improve client security with client- centric design
5
Better respond to client audits with client-centricity and client dashboards
6
Manage and review policies from anywhere with responsive design
iManage secures and governs critical work product throughout a project or engagement lifecycle-from inception to closure and beyond. Innovative capabilities such as security policy management allows the enterprise to easily manage global security policies at scale, including need-to-know access, ethical walls and internal segregation to minimize the impact of a security breach. Powered by AI and machine learning, iManage delivers 24/7 continuous threat detection, monitoring and reporting capabilities to protect your organization's sensitive information across any device, anywhere.