Export Tool for iManage Work
An Efficient Buff for Your Work
Stop spending a lot of time and manpower packaging and downloading all documents in the workspace of iManage Work. The new Export Tool Plug-in is coming! As a technology solution for legal professionals, iManage meets the basic needs of law firms by finding, sharing/collaborating, protecting and management, which also helps to increase productivity and reduce risk.
Value-added Service
Export Plug-in is a value-added service for iManage that supports one-click packaging and multi-version downloading of documents.
When the users need to download all the materials for a specific case, there is no need to click one by one to download, there is no need to check after downloading, and there is no need to worry about abnormal behaviors which may trigger an alert.
With this tool, users can apply and notify the approver online. After obtaining the authorization, the workspace in iManage Work will generate a download link automatically (the link is valid for 24 hours). Users can export all the documents in this workspace with one click. At the same time, approvers will receive online notifications to ensure the process is compliant and operable.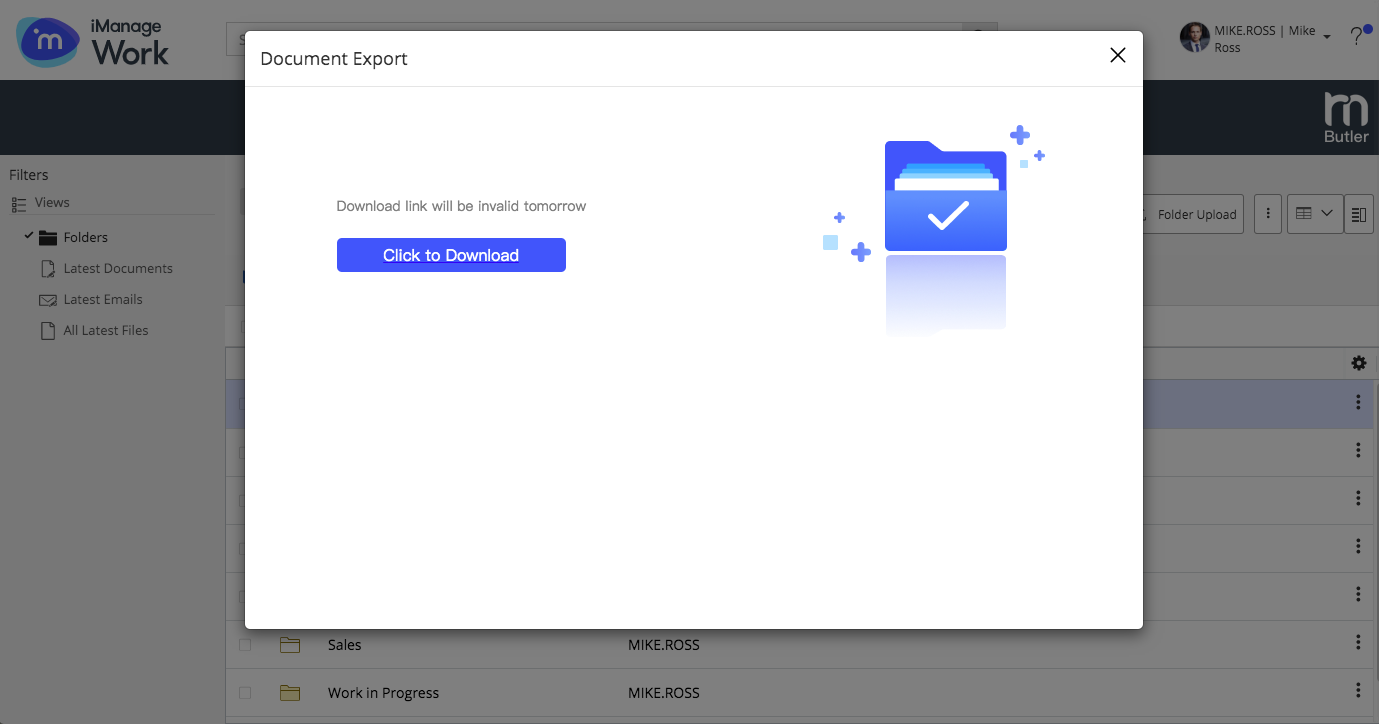 What does Export Plug-in bring to you?
Saves time and effort: One-click to download the package in iManage Work workspace.
No risk of omission: The entire workspace document is directly packaged.
Easy tracking: Automatically generate records for each export.
Compliant: No need to worry about abnormal behaviors and triggering alerts.
Secure: Double-level authority control, protect information security perfectly.
Easy workflow: Approval + notification, convenient for approver/law firms to control.