Butler
Your Dedicated Butler
The Butler module for iManage Work developed by STG specifically designed to solve most law firms without AD (Active Directory) to control login, users can not directly modify their own AD password. Through this module, the collaboration performance is improved, and the user can find the system professional communication and solve the problem in time when the user encounters the problem.
Update Your Avatar
Users can update the profile pictures in iManage Work by Matteroom Butler.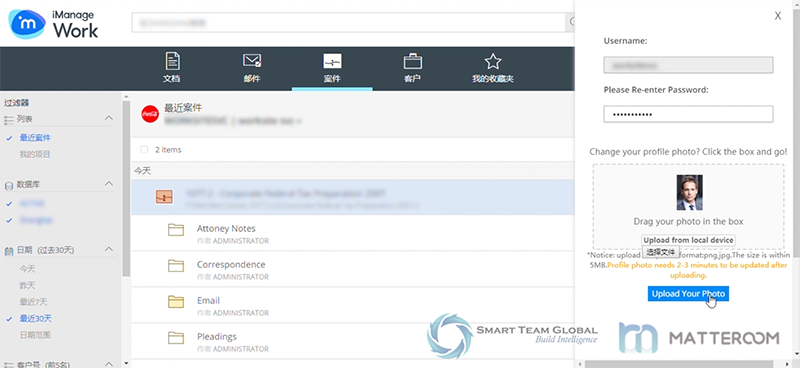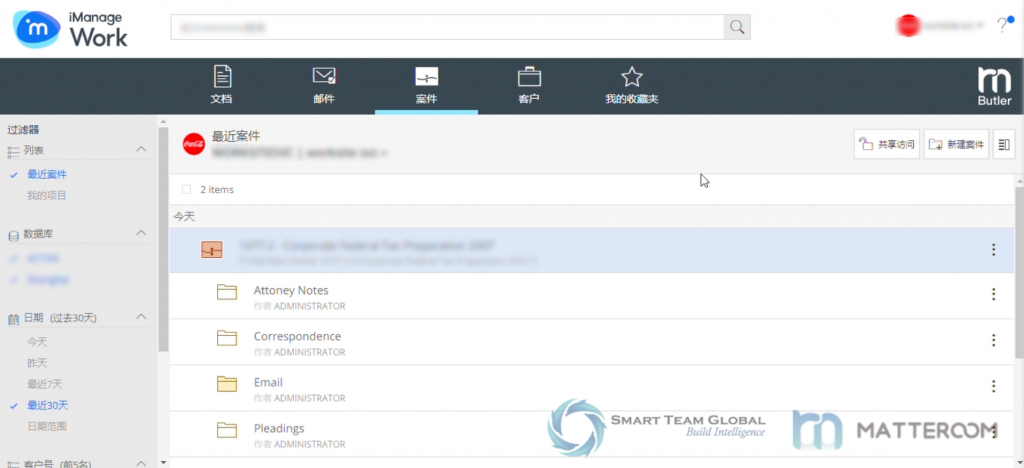 One-Click Installation
This installation will automatically detect errors during the installation process and capture errors and user IDs in real time and email them to IT, saving IT management costs.
Key Features
1
Business Intelligence (B.I.)
STG's Butler not only solves the platform performance problem, but also greatly improves the implementation efficiency.