Document & Email
Management
iManage Work
Designed by Users for Users
Today's professionals, demand easy-to-use, productivity-enhancing tools, that support new ways of working and meet the ever-increasing needs for governance and data protection. iManage Work is the industry's leading email and document management application, empowering professionals to create, manage and collaborate on all work product from anywhere on any device in a single user experience, turning lost time into productive time.
Explainer Video
iManage Work electronically manages all content within the firm and the company. Matter-centric, support the use mode of the client, mobile and web pages. iManage Work helps the team to carry out more efficient collaborative work, effective document management, preservation and compliance. iManage Work enables companies to evaluate document/mail management products to give lawyers a competitive advantage.
Matter-Centric
Organize, capture, and maintain all document, mail, and other materials related to the case.
"Matter-centric" can improve production, safety and company management in the professional services industry and has been proven by companies currently in use.

    Mail classification tracking, archiving


    Case classification content, progress at a glance


    Working habits: timetable, information barrier (Ethic Wall)


    Clear management, record metadata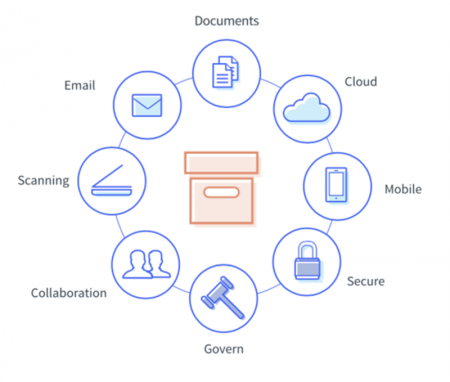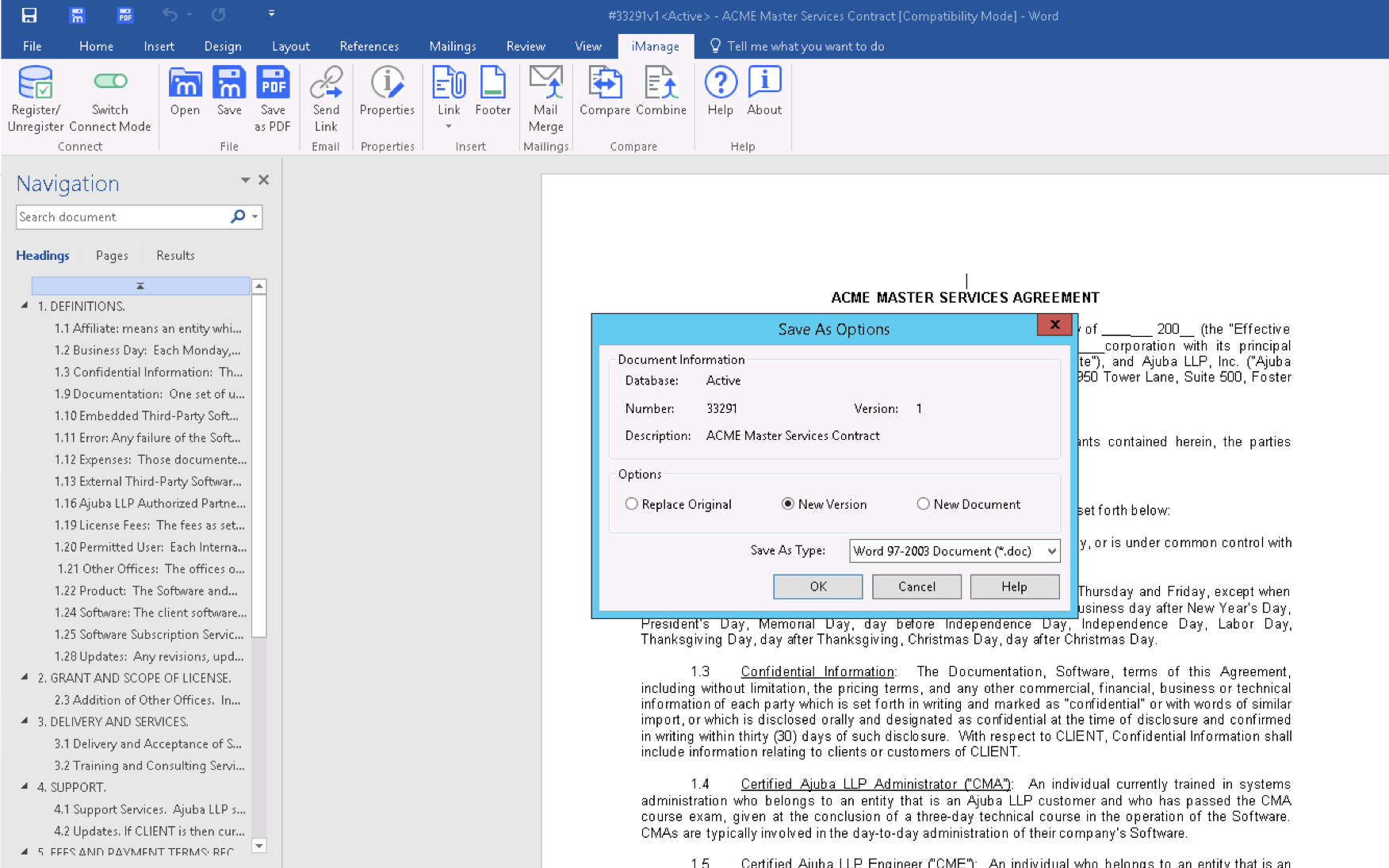 Microsoft Word & Outlook Integration
iManage Work 10 fully integrates with Microsoft Office, including Office 365. Manage emails and documents, even client collaboration—all from within familiar Outlook folders.
Converged with existing processes, MS Office components do not change the user's usage habits for document and mail management.

    Case process progress supervision


    Improve teamwork


    Filing and saving legally and compliant


    Clear work schedule and reduced handover costs
Mobility & Offline
Document & Email management on any device, anytime, anywhere, and edit offline and sync automatically after networking.
Transform your fragmentation time into valuable working hours anytime, anywhere with mobile devices, turning passive into an active, one-day, more efficient application.

    Improve lawyer productivity and enhance customer service


    Real mobile experience


    Productivity and work when connected and unconnected


    Integrate with mobile devices


    Management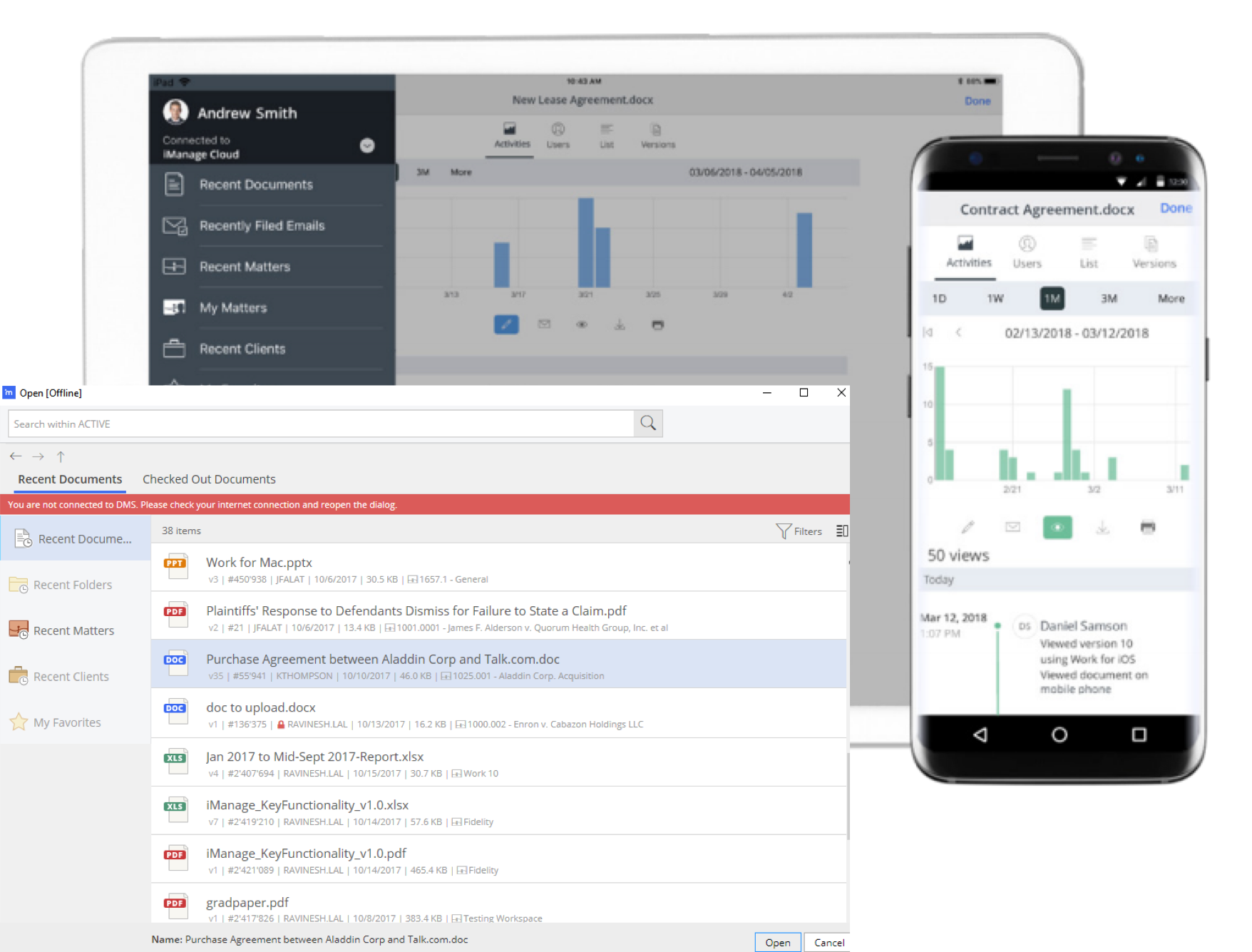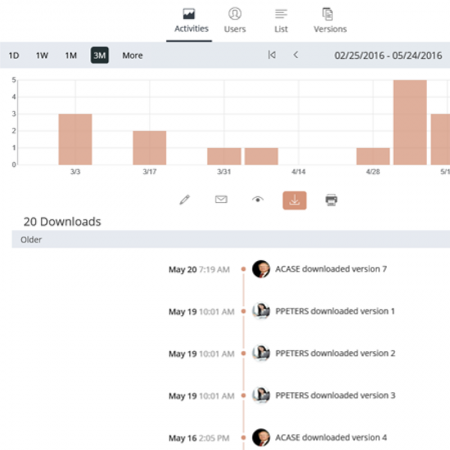 Supervision & Management
Provide law firm better process management, team management, and intuitively chart it for real-time supervision.
Company management can customize the regulatory policy, monitor all content and user behavior in real time, ensure corporate digital security and full legal compliance, and reduce any possibility of risk events.

    Reduce the occurrence of risk events


    Protect corporate digital security


    Fully legal regulations to preserve digital assets
Key Features
1
A single, mobile-first user experience
ensures that you can learn the so ware once and have a consistent experience across phone, tablet and desktop— enabling you to work from anywhere and stay productive on-the-go.
2
Simple and intuitive user-interface leverages
metaphors you already know through your use of common Internet applications, thus reducing your learning curve and increasing adoption.
3
Personalized Search
quickly cuts through the clutter and locates relevant information in less time using machine learning and data analytics. A simple, yet powerful search interface with filtering enables easy navigation of large result sets, creation of complex queries for future use and personalized results based on your past behavior.
4
Innovative collaboration features
enable users to follow their project team's content in real time. Using modern social media paradigms, professionals can contribute across multiple teams easily and increase collaboration and overall productivity of the entire firm.
5
Smart Worklists
Screen displays adapt to show you an overview of relevant documents, emails, matters and clients based on events important to you as a professional. Documents edited by others are easy to spot, so you can see what has been updated.
6
Smart Document Preview
Large documents on mobile devices download quickly to the page you want, so work doesn't slow down. When you access a previous version, it opens to the same page, anticipating that is probably what you need to review.
7
Smart Timeline
A visual history of a document across versions shows peaks and valleys that expose critical points in the document/ matter lifecycle, by user activity (Edit, View, Print), for easy visualization and better decision making.
8
Smart help
provides simple and useful help to users when and where they need it.
Key Benefits
1
Improve Productivity
Suggested email filing keeps you ahead of inbox overload.
2
Make Better Decisions
Document timelines, dashboards and analytics cut through clutter enabling faster, better decisions.
3
Find Everything
Searching across all work product (documents, emails, images) is automatically tuned to your work style.
4
Be more responsive
Secure mobile access means you can view and edit your work from anywhere.
5
Work Smarter
Seamless integration with the applications you're already using like Office 365, Adobe, Gmail, Outlook, Lotus Notes and others, saves professionals time.
6
Increase Adoption
User designed workflows, navigation and contextual help allow fast onboarding of new users.
iManage Work is built from the ground, with a comprehensive focus on the user experience. iManage interviewed and studied hundreds of professionals doing daily tasks to create the best-in-class Work Product Management platform.