STG travels to Chicago to participate in iManage Global Sales Kick-off | Bringing iManage first-hand news
Things You'd Like To Know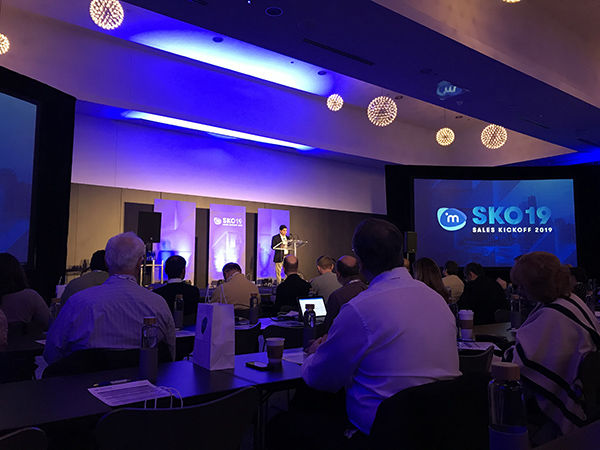 The picture shows Neil Araujo, CEO & Co-Founder of iManage opening remarks
On January 15, 2019, STG partners traveled from Shanghai and Beijing to iManage's Chicago headquarters in the United States. As a key partner in China, they participated in iManage Sales Kickoff 2019.

At 8:30 am on January 16, 2019, the exhibition officially began.First, iManage CEO - Neil Araujo brings you iManage company updates. It tells the story of iManage's doubling of customers within three years, including the AmLaw 100 list, large financial services, largest food service, and oil and gas companies. And continue to re-develop, continue to optimize, and then create a new iManage, propose a more comprehensive and complete "iManage Platform ."
Meet the new iManage -

iManage Platform
iManage Platform integrates the existing document/mail management system (iManage Work) and iManage Threat Manager & Security Policy Manager with the RAVN engine to achieve a consistent, integrated user experience, simplified IT environment, enhanced security, and strategic relationships with fewer suppliers.

STG has significantly improved customer usage. iManage Work 10 user usage has also been shown at the show many times.
iManage Platform reduces the complexity of the overall solution, there is no compatibility issue, iManage uses a single platform to do all the work, users do not need to jump between different vendors, the new iManage completes the life cycle of the work product management tools.

Be the first to know firsthand news! iManage product update
iManage Work 10.3 was shared by Shawn Misquitta, vice president of product management at iManage. By using a rich and intuitive interface, it removes barriers to use and increases usage for advanced users who work on multiple jobs. In addition to enhancing its security features, including native two-factor authentication, more auditing and ransomware protection. In addition, iManage introduces a continuous learning model to ensure partners are up to date with the latest features, modules and certification levels.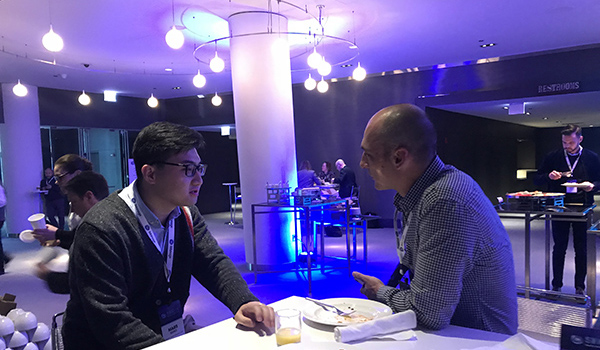 The picture shows Mars Xiang, Senior Consult of STG and Luke Creswick, Principal Solutions of iManage, which communicated with Chinese domestic users about pre-existing concerns and STG solutions.
The iManage security management product, iManage Threat Manager & Security Policy Manager, also improves the overall security level. Many agendas highlight models that enable "Need-to-know" security through Security Policy Management (SPM). Combined with Threat Management (TM), SPM will ensure that only those who need to deal with the problem can access their case. To alleviate this concern about the negative impact of knowledge management, iManage Insight (running on the RAVN engine) can be used to ensure that relevant content is only passed to those who need it. Enhancements to SPM and TM include integration with Workshare Secure for DLP functionality and deeper content analysis using RAVN technology.

STG is a major push for domestic iManage
On the left is Gavin Gao, Director of Professional Services of STG and Mars and Ravinesh Lal, Senior Product Manager of iManage tells about China's domestic customer needs and enhancements for product features; the picture on the right is Tori Lin, Marketing Manager of STG represents the group on stage at the event.
STG's partnership with iManage is not only a supplier of voice on behalf of customers. iManage purchased the Chinese translation copyright of iManage Work from STG, which will help provide language switching in subsequent versions. In particular, the Konqis Semantic Analysis product developed by STG is a seamless integration of RAVN. It provides powerful automatic labeling and classification functions through supervised learning training. The RAVN team expressed the hope to strengthen the cooperation with the STG team in Asian language processing. Together, improve RAVN's ability to recognize and understand Chinese documents.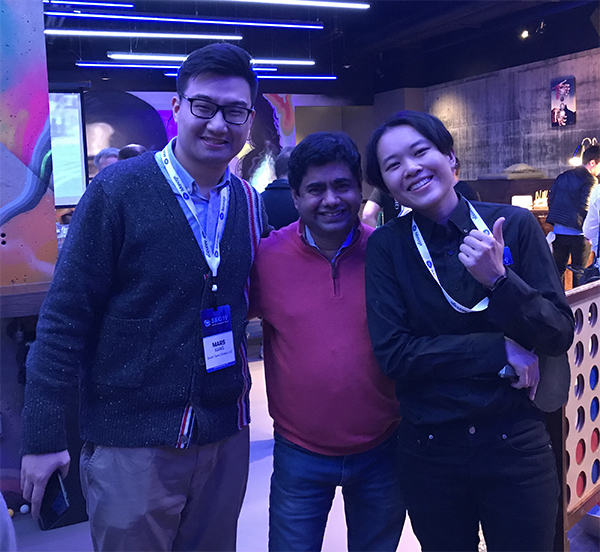 In the SPIN event, Neil Araujo, CEO & Co-Founder of iManage also kindly took photos with the STG guys, communicated with the domestic market, and expressed their concern for domestic users.
At this exhibition, STG organized the customer's past user experience to improve the space and overall functional optimization suggestions into a briefing. After the exhibition, we held a meeting with John Fenley, Director of Customer Care of iManage. iManage is committed to the future enhancements, focusing on STG's most direct feedback from customers, so that Chinese users can feel the more "Efficient", "Smarter" and "Safer" goals of iManage.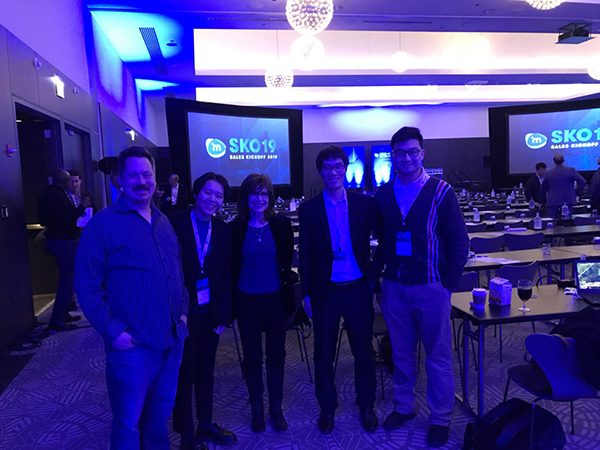 From left to right, John Fenley, Director of Customer Care of iManage、Tori Lin、Barbara Stein, Senior Director of iManage、Gavin Gao、Mars Xiang.
"STG team was absolutely great – they were interactive participants in all activities and truly shined!"
- Barbara Stein, Senior Director of iManage
iManage has long been the gold standard for the legal document management system in the legal industry – today 75% of the world's top 100 law firms and over 3,000 law firms, corporate legal departments and professional services organizations around the world. As a management consulting firm, iManage provides customers with the best enterprise-class big data solutions. iManage Work 10 leverages AI, machine learning, and big data analytics to predict user demand based on historical data to reduce traditional work friction points to increase user productivity and showcase many amazing features.
March 7th, 2019

By: STG Marketing