FileSite is gone? Is iManage and Workshare merged?
Things You'd Like To Know
FileSite is a client embedded in Microsoft Outlook for iManage Document Management. However, in iManage Work 10.1, FileSite has been removed. Users who are used to using FileSite may be mourned at first, but it doesn't take long for users to discover the meaning and benefits of this:
Significantly improved the performance of Outlook
iManage Work 10.1 provides smaller components than Outlook, Microsoft Office, etc., which means that most of the tools that lawyers use in their daily work can be seamlessly integrated, making Outlook load faster and with less chances of crashing.
Save "Recommended archive" time
iManage Work 10.1 analysis enhancements. Based on the usage record, it is possible to suggest a more intelligent and targeted mail archive location. Lawyers can save files directly from Outlook to multiple locations in Work 10.1 with a single click; and previously submitted messages are clearly tagged, helping users avoid wasting time archiving content already stored in the document management system . In addition, mail can also be viewed through the history chain in iManage Work 10.1.
Simplify attachment management
Thanks to the introduction of the smart filter, the lawyer can immediately filter the folder and display only the messages with attachments with a single click. Given the sheer volume of documents sent and received by lawyers every day, this is a very time-saving feature. In particular, the version of the mail that controls the entrainment attachment has also been greatly optimized.
The most important is...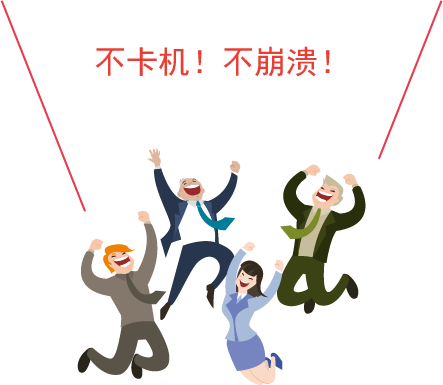 There will be no problem with the Outlook card machine and crashing again!
In addition to removing FileSite, iManage Work 10.1 is more important than the important integration with Workshare. Workshare combines documents with the ability to remove metadata in a simple solution. Now, users can also extend collaboration outside of the desktop, allowing users to safely compare new versions of files. Workshare Compare Everywhere can be embedded in iManage, so users can perform DeltaView comparisons in iManage Work 10.1 and freely use the speed and accuracy of iManage Work 10.1 and DeltaView.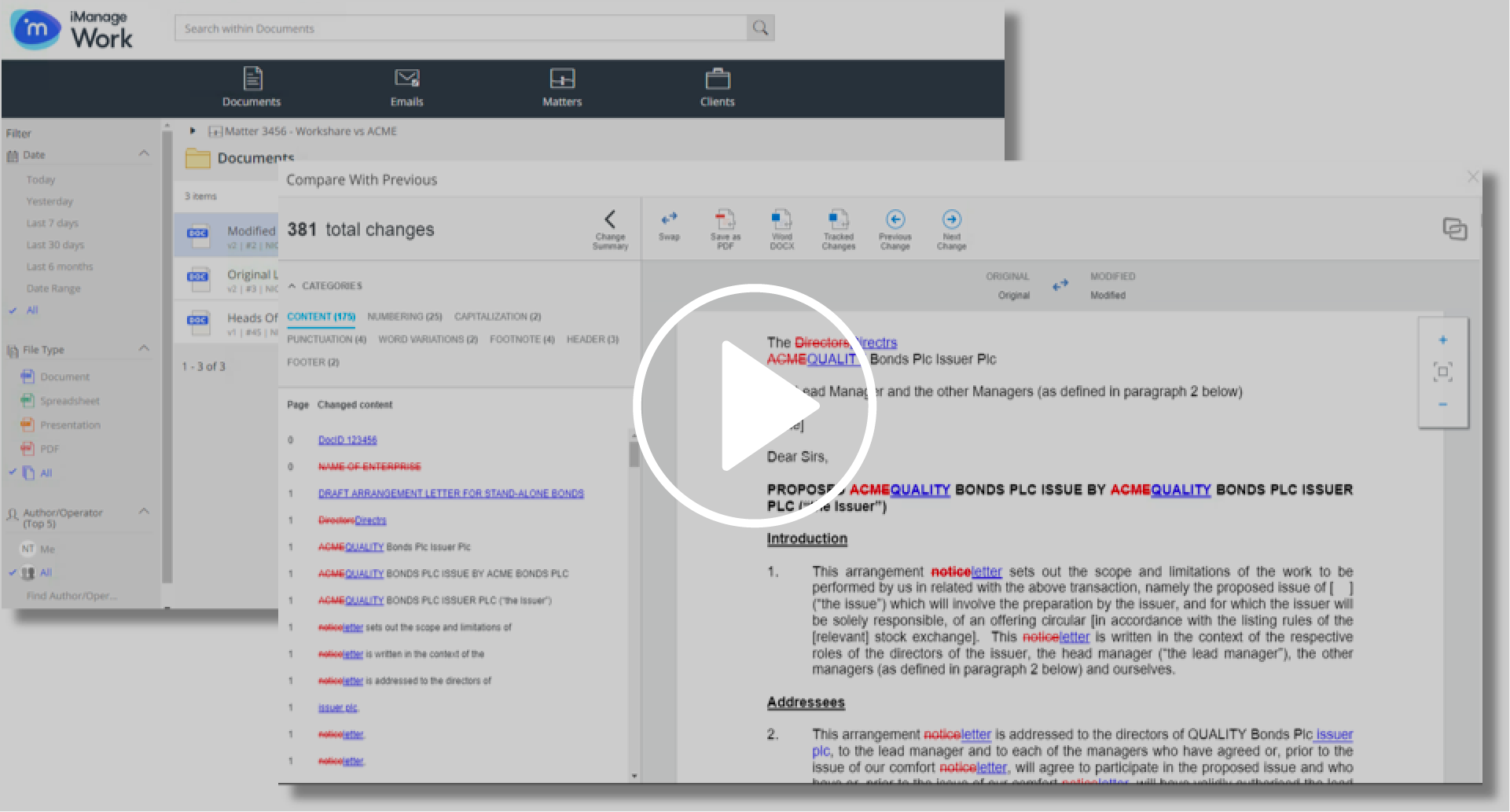 (00:12 can be seen in the integration of Workshare and iManage Work 10)
Compare Everywhere allows users to open a single application without wasting time. In iManage Work 10.1, documents can be directly selected and compared, and in just a few seconds, the differences in the documents are accurately displayed in

red lines

.

Best of all, users never have to jump out of the iManage environment.

Workshare is the best comparison tool in iManage

•Accurate: Reduce the risk of lost document changes.

•Fast: Quickly identify changes and process them quickly. Improving your high-risk documents and your customers' turnaround time will make you love it.

iManage x Workshare goes even further than ever

•Meet colleagues and deliver to customers. Send, synchronize, and share large confidential files in an intuitive, secure workspace that is fixed in iManage and accessible from anywhere.

•Act with confidence. Workshare extends the security of documents to ensure that companies can control content and review who accesses and modifies files.
Document types that can be compared in iManage
Word for Word (.doc, .docx)

PDF for PDF (text, image)

Word for PDF
Comparison in iManage
Compare files in iManage with a simple right click

Classify all changes so that users can quickly see the important points

Accept and reject changes to create a new version

Save red lines or new versions directly in iManage -
Compare in iManage Work 10.1
Compare two documents in iManage Work 10.1 or two versions of the same document on any device

View changes by quantity and category

Accept or reject changes to create a new version

Save your red line or new version in iManage
Send and sync documents
Add documents to Workshare's secure online space to work anywhere, anytime, on any device

Select a file or folder in iManage for two-way sync, or select a file in iManage, a folder or workspace to send in one direction
Share safely
Share documents with customers in an intuitive folder. Teams can also work with folders anywhere. Users retain control and can revoke access at any time
Detailed audit record
iManage's "History" details all the behaviors that are done in Workshare, so users can know who accessed and modified the document from start to finish.
A further step in WorkShare is to ensure that its technology is accessible to other applications that people use every day, helping users understand and communicate more quickly and accurately during the review process.
Workshare is the leading provider of enterprise file security sharing and collaboration applications. Workshare enables individual users to easily create, share, and manage high-value content from any device, anywhere. Workshare improves the efficiency of the collaboration process and helps content owners accurately track and compare revisions made by participants. Workshare also reduces the business risk of inadvertent sharing of confidential or sensitive files. More than 2 million professionals in 70 countries around the world use award-winning Workshare software on desktops, mobile devices, tablets and online. For more information, please visit: http://www.smartteam.com.cn/workshare/
April 28th, 2018

By: STG Marketing